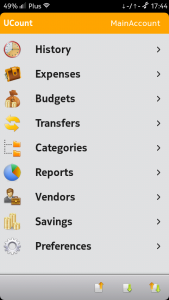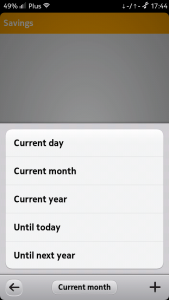 UCount foi um aplicativo de controle financeiro pessoal desenvolvido na época auge da Nokia e seu "império". O app foi desenvolvido inicialmente para Symbian e depois portado para Meego por volta de 2010 e recebeu uma recomendação entre os top 10 melhores app para Nokia/Microsoft naquela época. É um projeto jurássico comparado ao poder dos smartphones atuais, mas era algo inovador na época 🙂
Segue a descrição do website da nokia/microsoft :
"If keeping a watchful eye on your finances isn't your thing, then the chances are that you'll probably need someone else to do it. You don't want to dip into the red, do you?
However, accountants can be expensive. Use the UCount app, instead. With this app, you can keep a record of what you're spending – and on what – and how much money you've got coming in. This way, you'll always know if you're spending too much and whether of not you can buy those new shoes – or wait until next payday.
And for anybody worried about unwelcome eyes peering into your accounts, the password protection leaves your spending habits private."